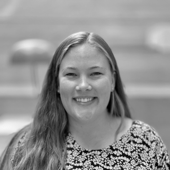 Marthe Prestegaard
Chief Product Officer – Product
Marthe is in charge of building products our users love! She is responsible for product management and user research to reach this goal.
She is an experienced product manager who has worked for a number of companies like Antler, Attensi, Telenor Digital and Bene Agere.
A fun fact: she has once worked as a welder, and her old place of work has now turned into the very cool bar Bortenfor, along the Akerselva river.
Her favorite restaurants are Geita and Bass, and she's excited to try out Paradise Wine Bar rumoured to open next door.
Marthe has a MSc in Industrial Economics and Technology Management from NTNU, and studied Mechanical Engineering at ETH Zürich.