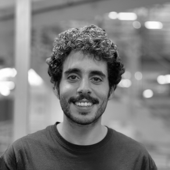 Georges Issa
Senior Product Designer – Product
Georges is a senior product designer at Plaace. His main task is to design the product and user experience (UX) and optimize the entire end-to-end journey of our user's interaction.
Georges has a Master's degree in both product design and architecture and has occupational experience related to both.
In his spare time, Georges likes rock climbing and improvisational cooking. One of his is favorite places in Oslo is Torggata Botaniske.